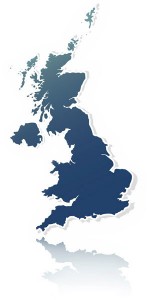 The Fire Safety Advice Centre provides free fire safety and fire prevention advice in the United Kingdom. Its resource library offers fire safety information for homes and businesses.
The principal fire safety legislation in England and Wales is The Regulatory Reform (Fire Safety) Order 2005 and there are other fire safety legislations that cover specific situations. In addition British Standards, Codes of Practice and other documents offer guidance. This fire safety library offers information about the main fire safety legislation and documents as well as hopefully helpful general fire safety advice. Please note that all fire safety information is given to the best of our knowledge. Errors can occur and changes in legislation may not have been reflected in the documentation on this site.
The site was originally started for the Merseyside Fire Liaison Panel, which was a voluntary organisation and aimed to promote fire safety in the Merseyside area. After the Panel discontinued its work, Tom Sutton, a retired fire fighter, continued the running of the site and passed the site eventually to Safelincs in January 2011 to carry on promoting fire safety.
Fire Safety Advice
If you have queries that are not answered on these pages, please raise your query on our fire safety forum, where experts and volunteers will try to answer your questions. By sharing your questions via the forum, more people can benefit from the quality advice given.
Don't forget to test your smoke alarmsSign up for our FREE reminder service
Extinguisher AdviceEverything you need to know about fire extinguishers
Carbon Monoxide: The Silent Killer!Information and advice about CO poisoning