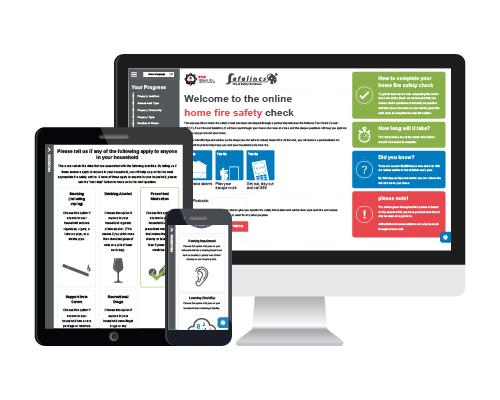 Online Home Fire Safety Check
A free interactive guide offering valuable, practical advice on how to reduce the risk of fire in your home.
Online Home Fire Safety Check
This easy-to-use online home fire safety check was developed through a partnership between the National Fire Chiefs Council (NFCC), Fire Kills & Safelincs. It is interactive with helpful illustrators and practical advice focused on real-life situations that are tailored to each individual home. There are around 35,000 house fires and over 300 fire related deaths in Great Britain each year. By completing this quick and easy assessment on your home, and following the advice and tips, you can reduce the risk of a fire.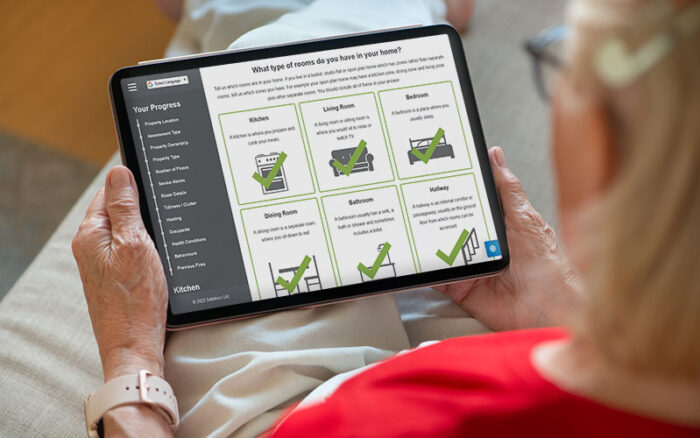 Key Features
The questions and advice have been written through consultation with the fire service and are based on real fire risks commonly found in homes

A personalised process, you only get asked questions that are relevant to your home

It is easy-to-use, interactive and takes less than 15 minutes to complete

You receive a personalised fire safety action plan to help keep you and your household safe from fire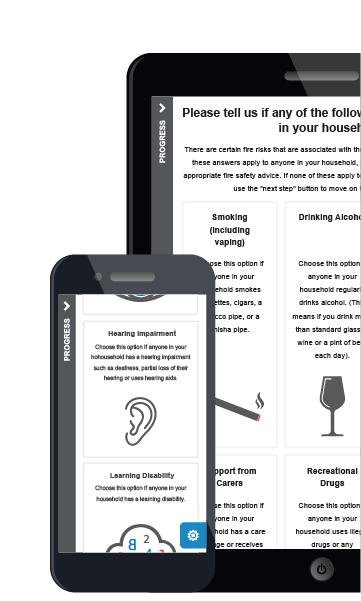 Localised support and advice
The online home fire safety check tool was officially launched at the NFCC's Prevention and Protection Conference, which was attended by fire and rescue services across the country. Entering your postcode at the beginning of your assessment will enable specific fire safety information from your local fire service. Your details won't be used for any other purpose.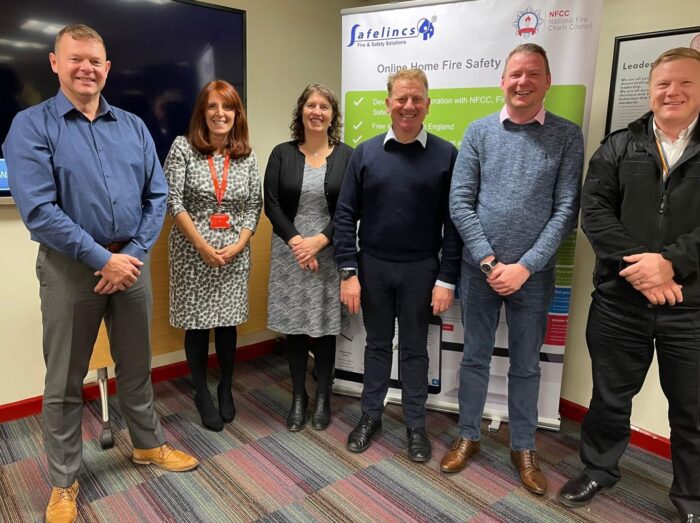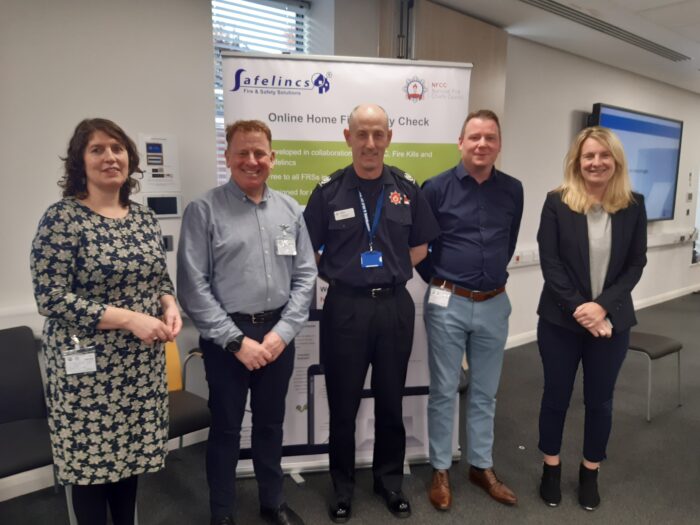 Supported by Fire and Rescue
The Home Fire Safety Check tool is being rolled out via regional training days to most of the English Fire and Rescue Services who can use it as a first level of support for fire safety in private homes. A completed check opens the door for subsequent further support if required.
Complete a home fire safety check on your home in 15 minutes and reduce the risk of a fire.